3D Scanning for Plagiocephaly Helmet Therapy
oapl would like to introduce Liam, Senior Orthotist from our Sunshine Paediatric and Flemington clinics.
Liam has been treating children with Deformational Plagiocephaly for 8 years and has previously spent over 3 years at the Royal Children's Hospital in Melbourne learning and developing treatment methods for paediatric patients. He has seen the development of new technologies such as 3D scanning systems and foam carving replace the old and dated plaster mould methods. Here is Liam describing the process of developing plagiocephaly helmets and the technology used in our oapl clinics…..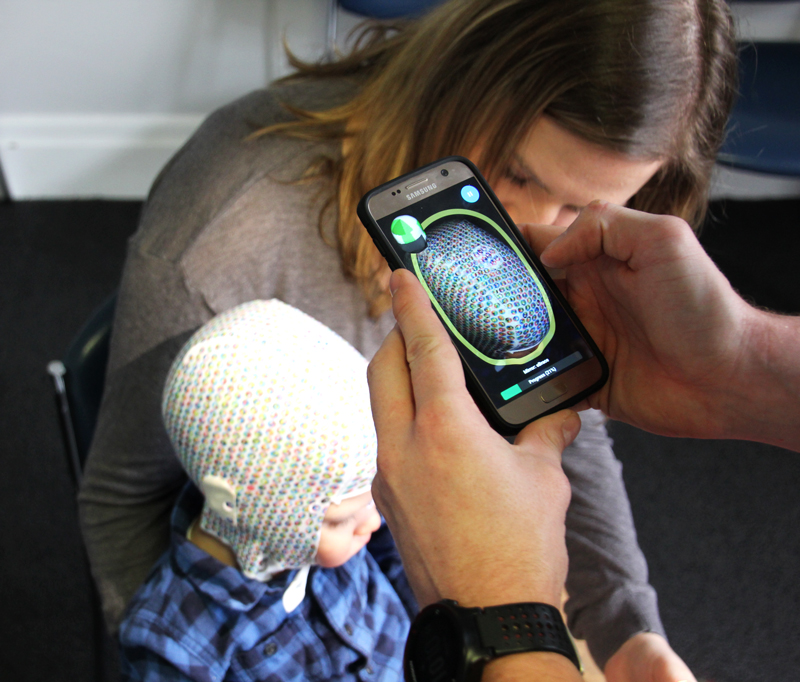 "Now In my fourth year treating across a range of oapl clinics, I am very excited to introduce the STARband® system from Orthomerica. This is a non-invasive and supremely accurate treatment method used to fabricate a cranial remodeling helmet. The process begins with an initial scan, which only takes minutes to complete and is done by taking a series of still photographs with a camera phone. There is no radiation or lasers and as such the process is pain-free and relatively stress-free for both the child and parent.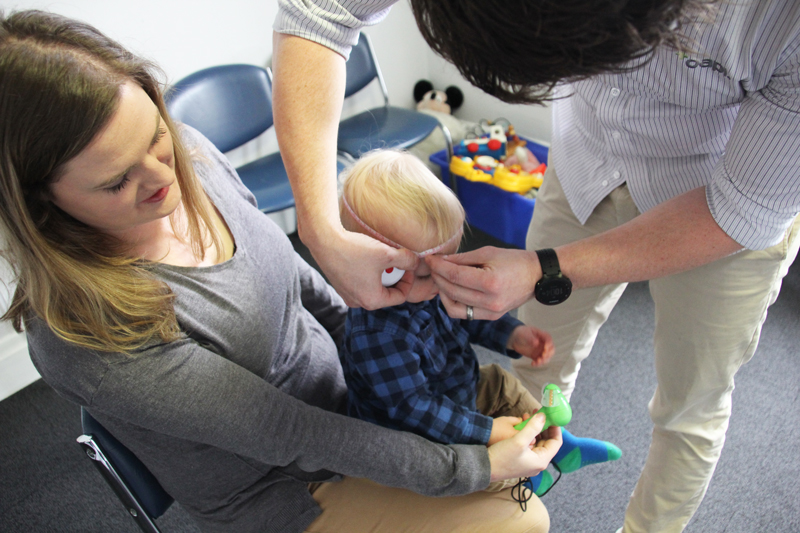 Once the scan is taken, a 3D image is generated and can be modified and viewed on a PC. The Measurement and Comparison Unit (MCU) is a state-of-the-art software package that an orthotist can use to provide concise and objective measurements of a child's head shape. Whether treating conservatively, with a helmet or just monitoring for growth, the MCU will show comparative changes in growth and symmetry. Using the MCU software a pdf report can be generated to clearly illustrate changes over time which can be communicated with parents and other health professionals over the course of the child's growth cycle.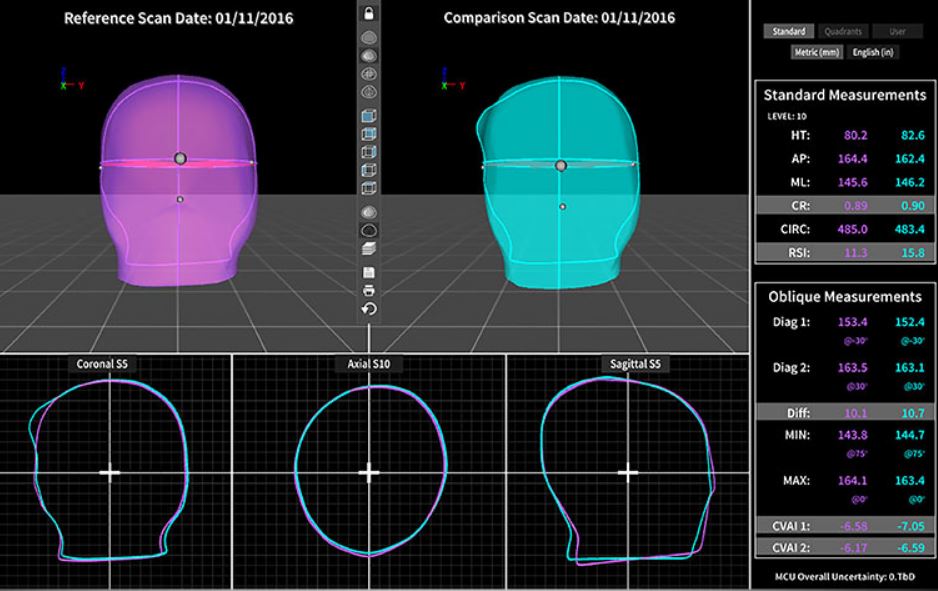 The STARband® has been used to treat over 350,000 patients in the USA and is only available in Australia through oapl. We currently offer a wide range of cranial remolding orthosis designs, each created to effectively manage a variety of head shape deformities, levels of severity, and clinical indications. Treatment with a remodeling helmet usually begins at around 6 months of age and takes around 3-4 months depending on the child's age and severity. Due to the precise nature of the scan, a custom fabricated helmet ensures accurate fitting and enables much more symmetrical growth than alternative fabrication methods.
We are continually finding more and more clinical evidence that supports the positive results of helmet therapy. In 2015 Steinberg et al in the Plastic and Reconstructive Surgery Journal showed that conservative and helmet therapy were both found to be effective in the correction of plagiocephaly. The usage of a helmet eliminated the factors that lead to failure in conservative management and may be more preferable from the outset. It was also highlighted that any delay in helmeting due to trialing conservative treatment does not ruin the chance of future correction as long as the helmet therapy is begun during growth stages at around 6-8 months of age.
Like to know more?
oapl orthotists specialise in the management of complex paediatric conditions like Plagiocephaly. We understand that the process can be daunting and that treating our little ones comes with that extra sense of anxiousness. We're more than happy to answer any queries or concerns you may have before starting helmet therapy.
If you would like more information on the STARband® Plagiocephaly Helmet range or our range of orthotic services, please contact us. Alternatively, if you would like to book an appointment at your closest oapl clinic, you can use our clinic locator tool here.